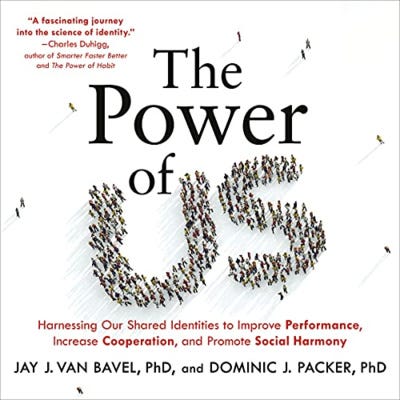 Mar 4 • 32M
The Roots of Polarization
This podcast is for people who want to get smarter about groups and make groups smarter. Our goal is to help people like yourself harness their shared identities to improve performance, increase cooperation, and promote social harmony. A revolutionary new understanding of identity, showing how our group affiliations have a powerful influence on our feelings, beliefs, and behavior, that can inspire both personal change and social movements. For more of our work such as our book, videos, and articles, visit powerofus.online!
The first of a special two-part series, this episode offers a definition of polarization and explores its causes and effects. In the coming episodes, the podcast will investigate what we can learn from the history of polarization in other countries; what antidotes to polarization has research uncovered; and why it's important to make a long-term investment in polarization research.
Today's episode features researchers Jay J. Van Bavel and Dominic J. Packer, co-authors of The Power of Us: Harnessing Our Shared Identities to Improve Performance, Increase Cooperation, and Promote Social Harmony. We also hear from Alison Taylor, Executive Director at Ethical Systems, a research collaborative affiliated with NYU; Dr. Hahrie Han, Professor of Political Science and the Director of the SNF Agora Institute at Johns Hopkins University; Uriel Epshtein, Executive Director of the Renew Democracy Initiative; and Joshua Fryday, Chief Service Officer for the State of California with California Volunteers.
This series is directed by Jay Van Bavel and Dominic Packer; and produced by Yvonne Phan. This podcast interview was conducted by journalist Richard Sergay and presented by podcast producer, host, and writer, Tavia Gilbert. 
For more of our work such as our book, videos, and articles, visit powerofus.online!